domestic humiliation and paddling
Date: Tue, 2 Oct 2012 06:54:17 -0700 (PDT)
From: David R

We go through periods where every day. I spend 45 minutes
secured to the bed with a very wet diaper tightly taped around my
head.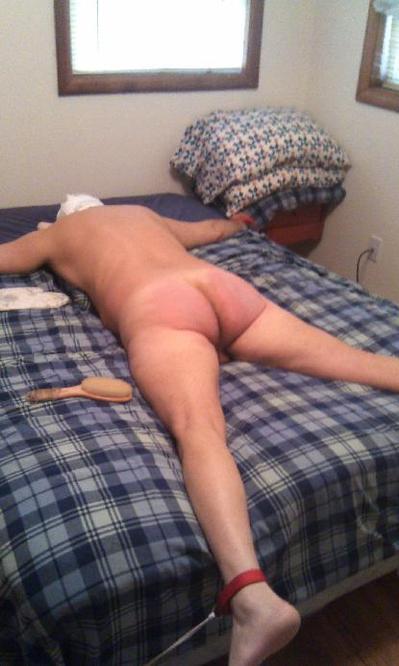 Once that is done, the restraints are put on.

I am spanked as soon as the restraints are in place. Then my wife
will start the timer. And typically I will be spanked
sporadically during the 45 minutes depending on what my wife has
going on.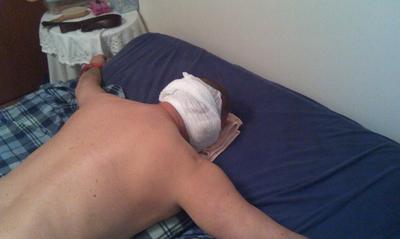 Before the restraints come off and I am allowed to shower. I
usually get the harder spanking. It is in fact a diaper on my
head!
We aren't into AB stuff! The diaper thing is about humiliation
and creating my sub space.
This photo was of me getting ready to put my face in it.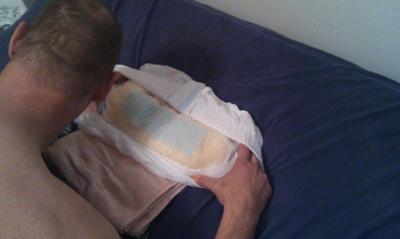 When my face is in a diaper. I am required to sniff it non stop
keeping my face down. Especially while being spanked.
Ms Christine, here is another photo too illustrate what I mean.
Feel free to post the photos.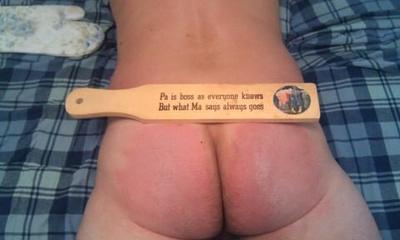 Thank you for your understanding.
David

[Password] [Books] [Fem Dom Software] [Victor Bruno] [Videos / Dvd]